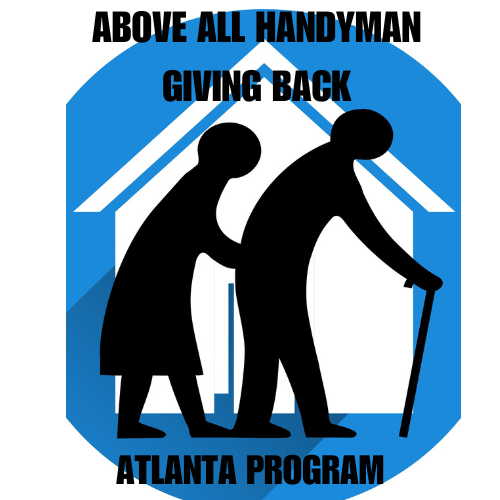 In the bustling heart of Atlanta, a unique initiative is quietly changing lives. Above All Handyman's 'Giving Back to Atlanta' program is more than just home repairs; it's a testament to community spirit, empathy, and the power of collective action.
What is 'Giving Back to Atlanta'?
Our 'Giving Back to Atlanta' program is dedicated to supporting elderly homeowners who are facing the challenges of low income and limited resources. We recognize that maintaining a property can be daunting for those who have given their best years to their families and homes. That's where our program steps in.
Why We Need Volunteers: https://www.aboveallhandyman.com/giving-back-to-atlanta-page/
Volunteers are the backbone of this initiative. Their hands-on involvement ensures that the elderly homeowners receive the much-needed care and attention. Whether it's a small repair, a fresh coat of paint, or a thorough clean-up, volunteers help transform these houses into comfortable homes.
Why We Need Donations: https://www.aboveallhandyman.com/giving-back-to-atlanta-page/
While volunteers provide invaluable skills and time, donations are the fuel that powers this endeavor. Your financial contributions go directly into procuring materials and covering the costs of essential repairs. This support enables us to assist a greater number of elderly homeowners and improve their living conditions.
The Impact of 'Giving Back to Atlanta':
Our program creates a ripple effect of positivity. By lending a hand, you help in:
Enhancing Safety: We fix electrical issues, plumbing problems, and structural damages that might pose risks.
Ensuring Comfort: A fresh coat of paint, clean surroundings, and small-scale renovations breathe new life into homes, making them more comfortable.
Uplifting Lives: Through community engagement, we uplift spirits and make a genuine impact on the well-being of those we assist.
How You Can Get Involved:
You can play a pivotal role in the 'Giving Back to Atlanta' program. Whether you have DIY skills to offer or simply wish to make a financial contribution, your involvement is invaluable.
Volunteer: Join us on the field and use your skills to transform homes.
Donate: Every donation, no matter the size, helps in improving the lives of elderly homeowners.
Together, we can create a community where no elderly homeowner feels left behind, where their homes are filled with safety, comfort, and the warmth of belonging. Atlanta's spirit of giving is what fuels this initiative. Join us in making a difference.
If you would like to learn more please go to https://www.aboveallhandyman.com/giving-back-to-atlanta-page/ and fill out the form that best fits you. We will contact you back within 24 hours.
Conclusion:
The 'Giving Back to Atlanta' program is a reflection of our commitment to the community. It showcases the power of compassion, solidarity, and shared responsibility. As we lend a hand and provide essential support, we not only improve living conditions but also restore hope and dignity to those who need it most. Join us in the mission to create a better Atlanta for everyone.